Women's Cushioned Socks
Our women's cushioned socks not only make your feet comfortable and fresh, but the padding also help you reduce foot pain and kill the pathogens that cause odors. The moisture-wicking fabric keeps your feet cool and dry, while the anti-blister padding provides extra comfort.
Read more.

Women's Cushioned Socks: The Ultimate Comfort and Blister Protection for Your Feet

At Neverquit socks, we understand the importance of comfortable and supportive footwear that offers blister protection. That's why we've created our Women's Cotton Socks and Cushioned Socks collection, designed to provide the ultimate comfort for your feet and prevention of blisters.

What Makes Our Cushioned Socks Unique?

Our Women's Cushioned Socks are made with premium materials, including merino wool and premium combed cotton, to ensure maximum comfort and durability. The cushioned sole provides extra support and reduces foot fatigue, making them perfect for everyday wear or for those who are on their feet all day, preventing painful blisters and formation of blisters.

Anti-Odor and Blister Prevention Technology

Our Women's Cushioned Socks are also designed with anti-odor technology, which means your feet will stay fresh and dry all day long. This also aids in blister prevention as keeping the foot dry is key to avoid blister formation. No more worrying about smelly feet, painful blisters or having to change your socks halfway through the day.

Available Styles

Our Women's Cushioned Socks collection comes in a variety of styles, suitable for wide feet, including crew, ankle, and no-show lengths. We offer merino wool in ankle and crew length in grey, and premium combed cotton in ankle and crew lengths, in red, green, black, white, and grey, and no shows in black. With so many options to choose from, you're sure to find the perfect pair for your needs, providing protection against blisters.

Perfect for Any Occasion

Whether you're running errands, hitting the gym, or just lounging around the house, our Women's Cushioned Socks are the perfect choice. They provide the ultimate comfort and support for your feet, no matter what you're doing. Plus, they offer great blister protection, reducing the risk of pesky blisters and foot pain.

Free Shipping on Orders Over $75

We offer free shipping on all orders over $75 in the US and Canada. So, why not stock up on your favorite styles and enjoy the ultimate comfort and blister protection for your feet?

Our Happiness and Blister Protection Guarantee

At Neverquit socks, we stand behind our products. That's why we offer our Happiness Guarantee. If you don't love your socks, orthey didn't provide adequate blister protection, we'll replace your order or give you a full refund. It's that simple.

Get your cushioned socks today!

If you're looking for the ultimate comfort, blister prevention, and support for your feet, look no further than our Women's Cushioned Socks collection. With premium materials, anti-odor technology, and a variety of styles to choose from, you're sure to find the perfect pair for your needs. Plus, with our free shipping and Happiness Guarantee, there's no reason not to give them a try. So, what are you waiting for? Shop our Women's Cushioned Socks collection today and experience the ultimate comfort and protection against blisters for your feet.
These socks are very comfortable and perfect for travel...
... since thay can be worn for up to a week and still stay fresh and clean. We wear them for all trips now and makes packing a lot easier. I've been recommending these socks to everyone!
—Fong, Redwood City, CA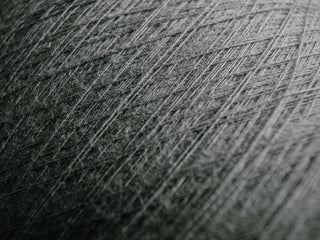 Socks that are built to last. Wash less. Save more.
Reinforced with high-strength yarn in abrasive areas, we've carefully selected fabrics that are gentle and feels soft on the skin, and blend it with materials that are strong and durable.
Our Odor Control Technology prolongs the lifetime of your socks because bacteria and laundering both break down fibers.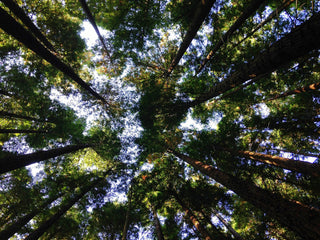 Good for your feet. Better for our environment.
Did you know? Washing and drying accounts for up to two-thirds (2/3) of the environmental impact of a garment.
Since anti-odor socks do not need to be washed as often, it significantly saves our planet from excessive water and energy use compared to owning and maintaining regular socks.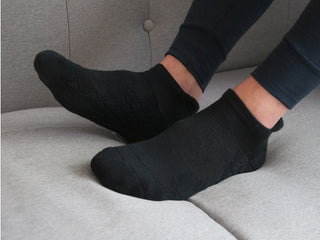 Anti-odor. Anti-bacterial. Highly breathable.
NEVERQUIT's padded socks are made to stay fresh even after multiple days of use.
Our secret? Zinc oxide infused fabrics.
Often found in skin care products like sunscreens, diapers creams, and deodorants, zinc oxide is a natural, non-toxic mineral that stops bacteria growth and eliminates odors.