Cotton Socks for Women
Looking for a way to add some fun and flair to your sock collection while keeping your feet comfortable and supported? Look no further than our Cotton Socks for Women. Made with premium materials and advanced cushioning technology, these socks provide the ultimate in style and comfort.
Read more.

Women's cotton socks that feels like a treat

When it comes to comfortable footwear, socks play a crucial role. The right pair of socks can make all the difference in your daily routine. For women, combed cotton socks have become increasingly popular due to their softness, breathability, and durability. Let's go over the benefits of combed cotton socks for women, the different styles available, the best brands, and answer some common questions.

Ladies: Why Choose Cotton Socks?

Softness and Comfort

Cotton is a soft and breathable fabric, making it ideal for socks. It feels comfortable against the skin and reduces the risk of blisters and irritation.

Breathability and Moisture Absorption

Cotton is also known for its breathability, allowing air to circulate around your feet, keeping them cool and dry. It is a moisture-absorbent fabric, which helps to wick away sweat from your feet, reducing the risk of fungal infections.

Durability and Longevity

Cotton is a strong and durable fabric, making it an excellent choice for socks. Cotton socks can withstand frequent washing and wear, retaining their shape and quality over time.

Easy to Clean and Maintain

Cotton socks are easy to clean and maintain. They can be machine washed and dried, and they do not require any special care instructions.

Combed Cotton: The Premium Difference

At Neverquit Socks, we use combed cotton to create our socks. Combed cotton is a superior version of regular cotton because it is treated to remove short fibers and any impurities, leaving only the strongest and longest fibers. This results in a stronger, smoother, and softer fabric that is less likely to pill or tear.

Styles of Cotton Socks for Women

Ankle Socks

Ankle socks are perfect for wearing with sneakers or low-cut shoes. They provide a comfortable fit and can be worn year-round. If you're looking for comfortable, cushioned ankle socks for extra comfort, you're at the right place.

Crew Socks

Crew socks are longer than ankle socks and extend to the mid-calf. They are great for wearing with boots or high-top sneakers and provide extra warmth and coverage. If that fits your style better, we offer some incredible cushioned crew socks for maximum comfort.

No-Show Socks

No-show socks are designed to be invisible when worn with shoes. They are perfect for wearing with ballet flats or loafers, providing comfort without sacrificing style. And yes, we offer some amazing if that's what you're after.

Frequently Asked Questions (FAQs)

Why are cotton socks better than other types of socks?

Cotton socks are better than other types of socks because they are soft, breathable, and absorb moisture, reducing the risk of foot odor and fungal infections.

Can cotton socks prevent foot odor?

Cotton socks can prevent foot odor by absorbing moisture from the feet, reducing the buildup of bacteria that causes odor.

Can cotton socks cause allergies?

Cotton is a hypoallergenic fabric and does not usually cause allergies. However, some people may have a sensitivity to the dyes or chemicals used in the manufacturing process.

Can cotton socks shrink after washing?

Cotton socks may shrink after washing if not washed according to the care instructions. To prevent shrinkage, wash cotton socks in cold water and avoid using the dryer.

Are cotton socks suitable for all seasons?

Cotton socks are suitable for all seasons as they provide breathability and moisture absorption, keeping your feet cool and dry in the summer and warm in the winter. However, it's essential to choose the right style of cotton socks for the season to ensure maximum comfort.
These socks are very comfortable and perfect for travel...
... since thay can be worn for up to a week and still stay fresh and clean. We wear them for all trips now and makes packing a lot easier. I've been recommending these socks to everyone!
—Fong, Redwood City, CA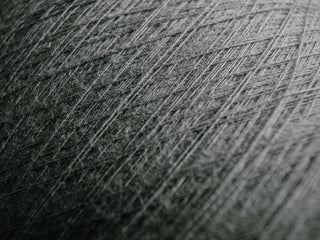 Socks that are built to last. Wash less. Save more.
Reinforced with high-strength yarn in abrasive areas, we've carefully selected fabrics that are gentle and feels soft on the skin, and blend it with materials that are strong and durable.
Our Odor Control Technology prolongs the lifetime of your socks because bacteria and laundering both break down fibers.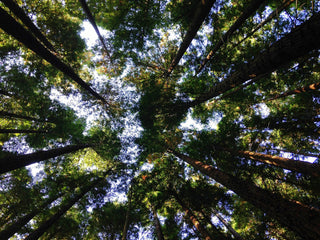 Good for your feet. Better for our environment.
Did you know? Washing and drying accounts for up to two-thirds (2/3) of the environmental impact of a garment.
Since anti-odor socks do not need to be washed as often, it significantly saves our planet from excessive water and energy use compared to owning and maintaining regular socks.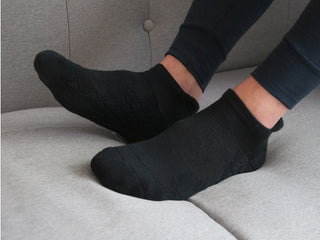 Anti-odor. Anti-bacterial. Highly breathable.
NEVERQUIT's padded socks are made to stay fresh even after multiple days of use.
Our secret? Zinc oxide infused fabrics.
Often found in skin care products like sunscreens, diapers creams, and deodorants, zinc oxide is a natural, non-toxic mineral that stops bacteria growth and eliminates odors.