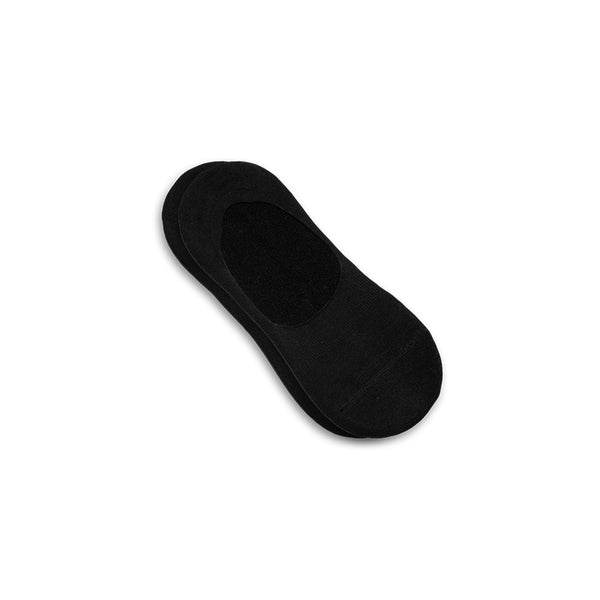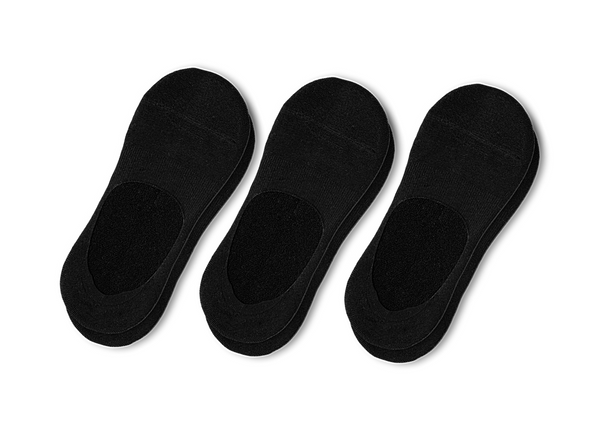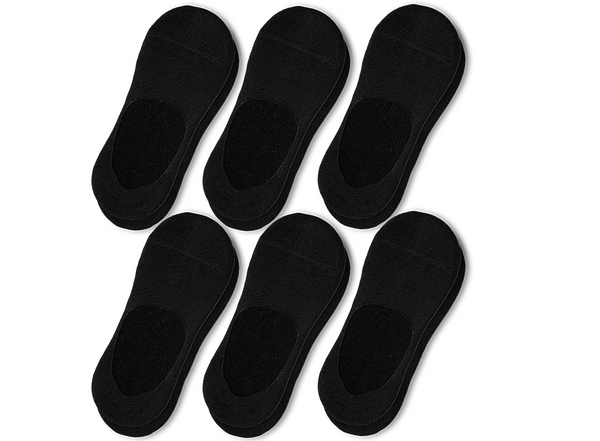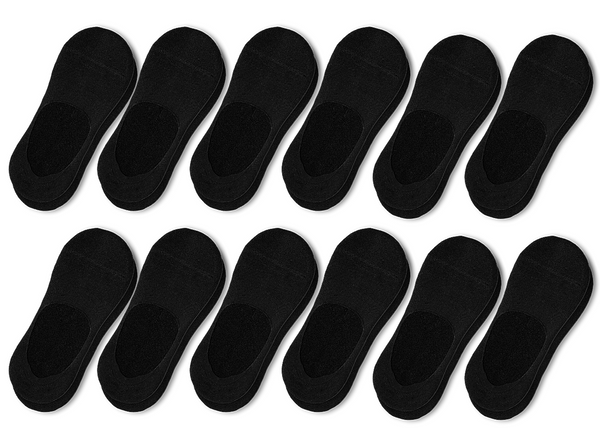 Are you tired of socks that slip, slide, and leave your feet feeling uncomfortable? Look no further than our Combed Cotton Cushioned No Show Socks. Made with premium combed cotton and advanced cushioning technology, these socks are designed to provide the ultimate comfort and support for your feet.

HexaShock™ Technology:

 For impact reduction & maximum comfort

Reinforced Arch Support:

 Reduces stress and tension on foot arch

Zinc Oxide Infused Fibres:

 

Naturally stops odour & kills pathogens

Stay-Up Cuffs:

 

Your socks will always stay up and won't leave you with cuff marks

Ergonomic Design:

 

Just for your feet – there's a left and a right sock for the best ergonomics possible

Long-Lasting Durability:

 Reinforced with high-strength yarn in abrasive areas for longer-lasting wear

Advanced Mesh Ventilation:

 Stops excess moisture build-up

Anti-blister Reinforcement:

 Protects against painful blisters

Seamless Toe Construction:

 Eliminates the annoying bump that runs across the toes of most socks

Made with Premium Combed Cotton:

 For an extra soft touch and high durability
Material Content: 58% Combed Cotton, 14% Zinc Oxide Infused Lyocell, 16% Nylon, 12% Lycra Spandex
Combed Cotton Cushioned No Show Socks
Regular price
$11.00
Sale price
Free US shipping over $75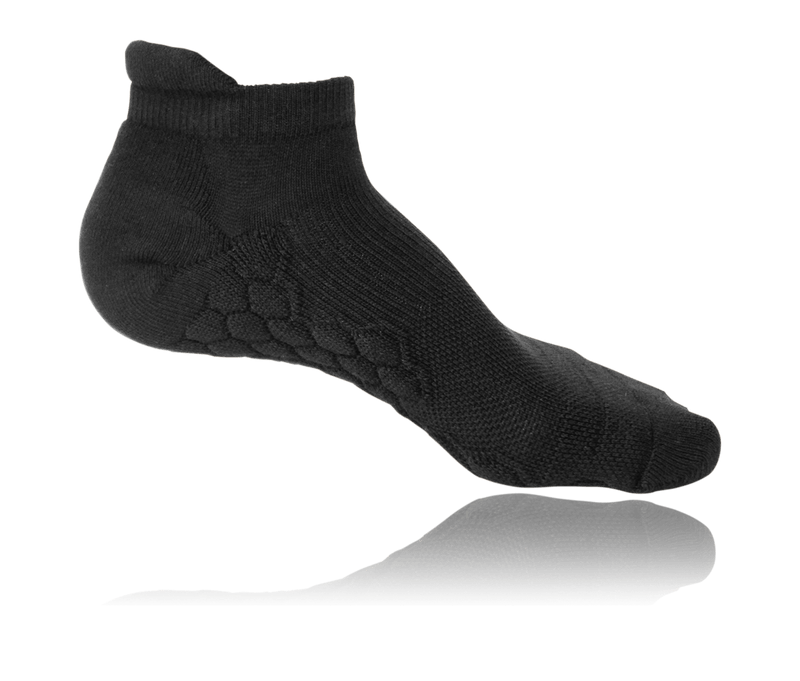 Anti-odor. Anti-bacterial.
Highly breathable.
NEVERQUIT's padded socks are made to stay fresh even after multiple days of use.
Our secret? Zinc oxide infused fabrics.
Often found in skin care products like sunscreens, diapers creams, and deodorants, zinc oxide is a natural, non-toxic mineral that stops bacteria growth and eliminates odors.
Combined with strategically placed mesh ventilation that helps improve airflow, our advanced Odor Control Technology helps keep your feet dry and stays fresh longer.
Some of the most comfortable socks I've ever owned.
I am an avid hiker/backpacker and have taken them out on the trail twice… 7-10 miles/trip. AMAZING… and little to no "chant/sticky feet" feeling or smell. My wife has stolen a pair to wear with her winter boots. We will definitely be ordering more.
—David M., Marina, CA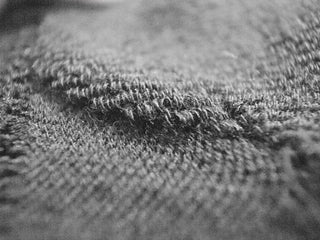 Socks that are built to last. Wash less. Save more.
Reinforced with high-strength yarn in abrasive areas, we've carefully selected fabrics that are gentle and feels soft on the skin, and blend it with materials that are strong and durable.
Our Odor Control Technology prolongs the lifetime of your socks because bacteria and laundering both break down fibers.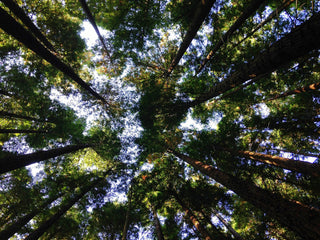 Good for your feet. Better for our environment.
Did you know? Washing and drying accounts for up to two-thirds (2/3) of the environmental impact of a garment.
Since anti-odor socks do not need to be washed as often, it significantly saves our planet from excessive water and energy use compared to owning and maintaining regular socks.